Hello and Welcome Back!

Man I have been slackin' in the update department haven't I? I apologize. This time I DO have an excuse it's called school. DD started Kindergarden and I am back in college. I have been having a lot of homework. Because it's a community college, enrollment is extremely high which means very little parking and because I am almost 7 months pregnant, I want to park as close as the building as possible, so I go in a few hours early, I study for some of that and eat lunch for 30 min of that. By the time I get home after my classes and picking my daughter up, it's nearly 4pm and I am exhausted. I promise to TRY and keep at least the results page updated.

Next up....Richmond Under The Lights

Below is a charity that is very near and dear to my heart. Please, if you can find a way, make a donation to....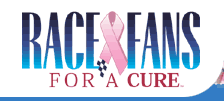 This page was last updated on September 9, 2004
Let me know where you are from...mark it on my map :)